News article category
Workplace and people
GEO-Instruments UK have had a very successful 2021, overcoming numerous challenges along the way.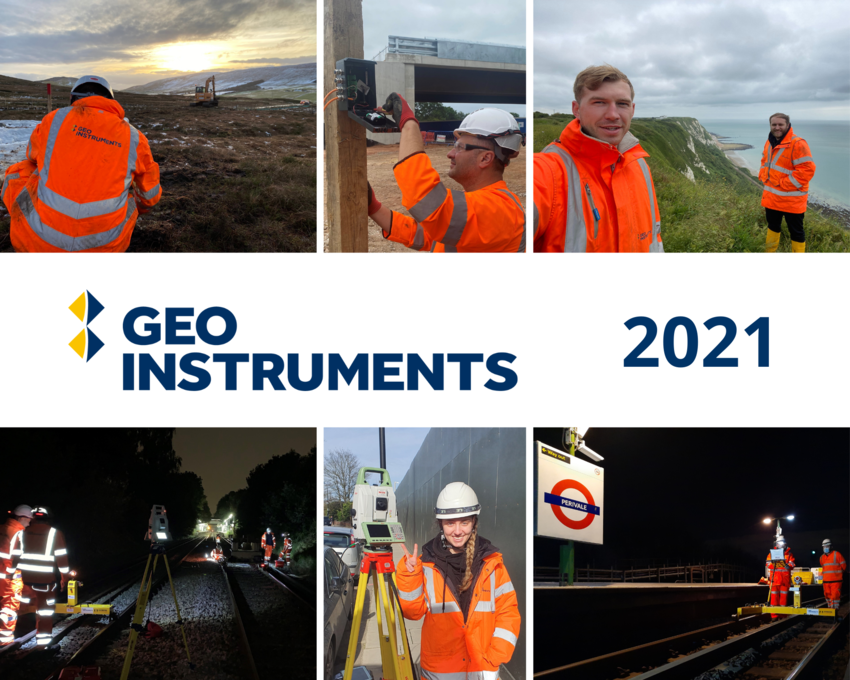 This year has seen the team grow tremendously. With a number of major London infrastructure projects and other I&M projects throughout the UK, from the Shetland Islands to the south coast of Dorset, we have been really busy. The team has worked particularly hard to maintain the quality of work we are known for.
The ongoing COVID-19 pandemic has been a constant challenge felt by the whole industry and the effect has been especially noticeable when welcoming so many new engineers and surveyors to GEO-Instruments. Thankfully, great effort and care from the team has helped to keep everyone as healthy as possible and minimise the impact to the service we provide.
One of our key goals this year has been to deepen our collaboration with our sister company Keller to provide a more efficient, valuable and better service to our clients. This has led to major growth in our specialist setting-out team, who are working directly with Keller across the country. Being part of Keller allows us to draw on a wealth of industry experience and their international reputation has been essential to GEO-instruments' success.
Having other GEO-Instruments divisions in the US, Germany, Poland and France has also been a great benefit in 2021. Being able to share knowledge, expertise and resources internationally helps us to improve the quality of our service.
Research and development has also been firing on all cylinders with a complete overhaul to the structure and security behind our monitoring and data visualisation software QuickView. Developed in-house in the UK by our software team, QuickView is being used on projects all over the UK and around the globe including the United States, France, Israel, Poland and the Canary Islands.
"GEO-Instruments have had a demanding but very productive 2021. We are looking forward to the challenges and opportunities that 2022 will bring; without a doubt we have the best team for the job."
General Manager, GEO-Instruments