News article category
Project
With the Elizabeth Line opening earlier this month it's a great opportunity to look back on the contribution GEO-Instruments UK made to the Crossrail project that built the new line.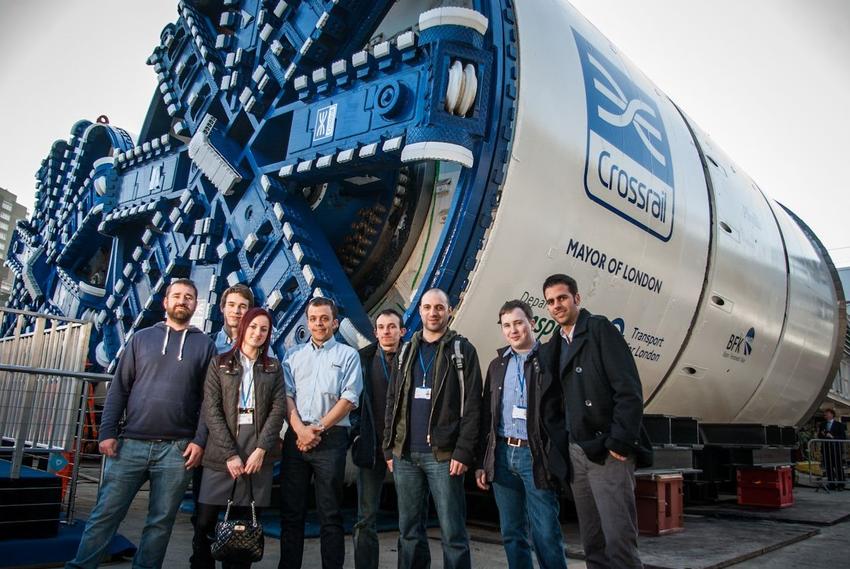 At the time called Getec UK and part of the KGI Joint Venture, the team was involved from the early stages of construction on the C300-410 contract. Monitoring the western running tunnels from Royal Oak to Farringdon, the team managed a full instrumentation, monitoring and software package throughout the TBM drives.
Extensive work had to be done to prepare the Instrumentation and Monitoring scheme before the commencement of tunnelling and continuous monitoring would be required throughout the tunnelling drives. Additionally, monitoring needed to continue for several months after the drives were complete.
The massive monitoring scheme included 1700 Hydrostatic Levelling Cells, 40 Automatic Total stations, 120 in-ground instrumentation installations and thousands of manual levelling studs to total over 40000 individual monitoring points across the project. 
The project was a colossal undertaking, with monitored assets ranging from new station excavations to key existing infrastructure and hundreds of third party surface properties including historic listed buildings. Engineers had to manage the installation, maintenance and decommissioning of instrumentation, 24-hour monitoring and daily reporting, while working closely with the client, local councils and property owners.
Tunnelling began at the Royal Oak Portal in 2012 and was completed at Farringdon in Early 2014. The Getec UK team worked for more than five years on the project, from design and installation of the scheme to completion of monitoring and full decommissioning.
 
There were many challenges and it takes a dedicated team to help the client successfully deliver such a tough project.
We are grateful to all the people who worked with us during the project and I'm proud to say that much of the team who started work on Crossrail over 10 years ago are still a core part of the GEO-instruments UK team today.
General Manager, GEO-Instruments UK