News article category
Project
GEO-Instruments have secured the long-term instrumentation and monitoring (I&M) contract for the tunnelling part of LPT2, which the HOCHTIEF-MURPHY Joint Venture are delivering.
LPT2 is a 32.5km network of new cable tunnels being built across south London between Wimbledon and Crayford. It's the second phase of a National Grid project to improve London's power infrastructure. The first phase took place north of the Thames and was completed in 2018.
Four Tunnel Boring Machines (TBMs) will complete five tunnelling drives starting with the section running from Kings Avenue in Brixton to Wimbledon.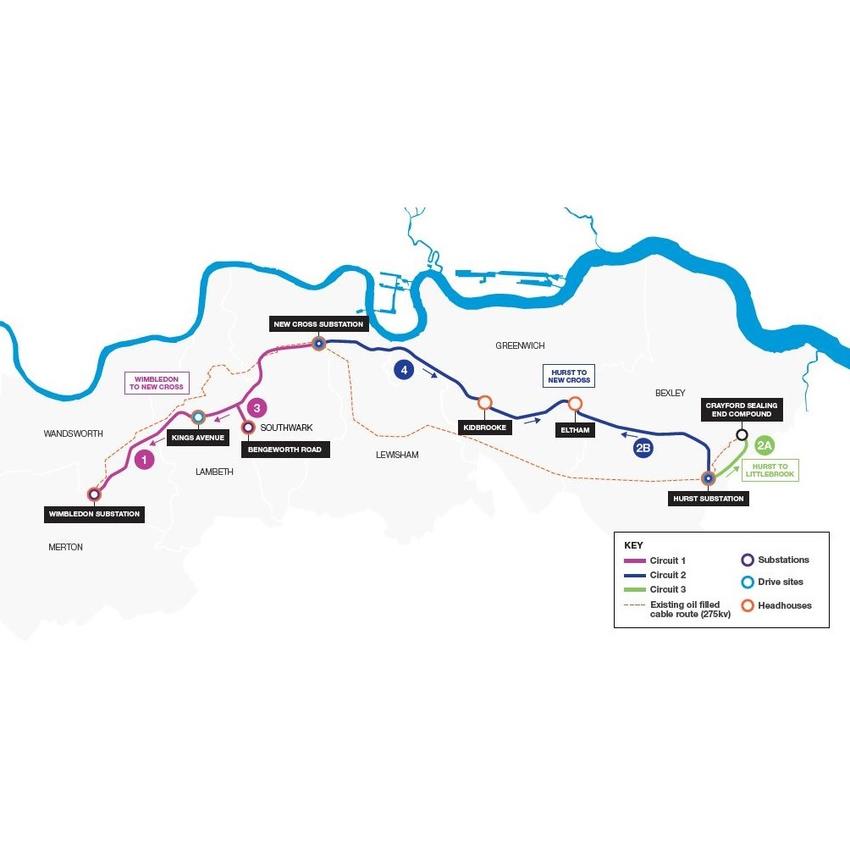 The project will rewire South London by placing high voltage cables in deep underground tunnels, three metres in diameter, in order to ensure a continued safe and secure supply of electricity to the capital. They replace existing cables which are currently buried beneath London's road network. These changes will minimise disruption to surface infrastructure throughout construction of the tunnels as well as during future maintenance works. Work began in spring 2020 and should be completed by 2026.
Working with main contractor HOCHTIEF-MURPHY Joint Venture, GEO-Instruments will provide a complete monitoring package for the full course of the new tunnels that will be constructed.
A range of automated and manual solutions will be installed to monitor road infrastructure and third party assets that cross the route of the TBMs. In total there are more than 20 separate interfaces with asset holders including London Underground, DLR, UKPN and Network Rail.
 
"This is an exciting project and a great opportunity to use our extensive experience working with key third party asset owners throughout London"
– Ken Critchley - Project Manager, GEO-Instruments
 
The package includes the supply of visualisation software to store manual and automated monitoring data, show graphs and track TBM progress.
Developed over several years, GEO-Instruments' specialist online visualisation software QuickView is able to collect and display all the monitoring data recorded across the project.
 
"It's always an interesting challenge to use QuickView on large scale projects like this, we've developed several new features specifically for LPT2"
– Harrison Mullineaux - Senior Software Engineer, GEO-Instruments
 
Four TBM drives will be running simultaneously with tunnelling data being fed into the QuickView database so the progress of each drive is updated in the software in near real-time. This regular feedback of TBM position and monitoring data to will allow the project team to easily display and understand the influence of the tunnel construction.
This software feature will also aid planning as survey teams follow the advancement of the tunnel and undertake daily levelling runs determined by the current monitoring extents.
This month GEO-I teams started daily surveying runs on the first of more than 3000 Precise Levelling Points covering the length of the TBM routes. Monitoring will continue until the completion of works in 2026.
 
"I'm very pleased with the announcement. We have been looking forward to this project for a few years and it's great to work alongside HMJV again after successful collaboration on the Crossrail project. We understand the high expectations and it's important that the project team gets the best I&M service by the best I&M provider."
– Piotr Konieczny - General Manager, GEO-Instruments