News article category
Project
Engineers from GEO-Instruments were out on night shift undertaking track trolley and track condition surveys near Perivale station in northwest London, ahead of planned construction work in the area.
Not far from the famous Hoover Building, the survey covered over 100 metres of eastbound and westbound London Underground tracks.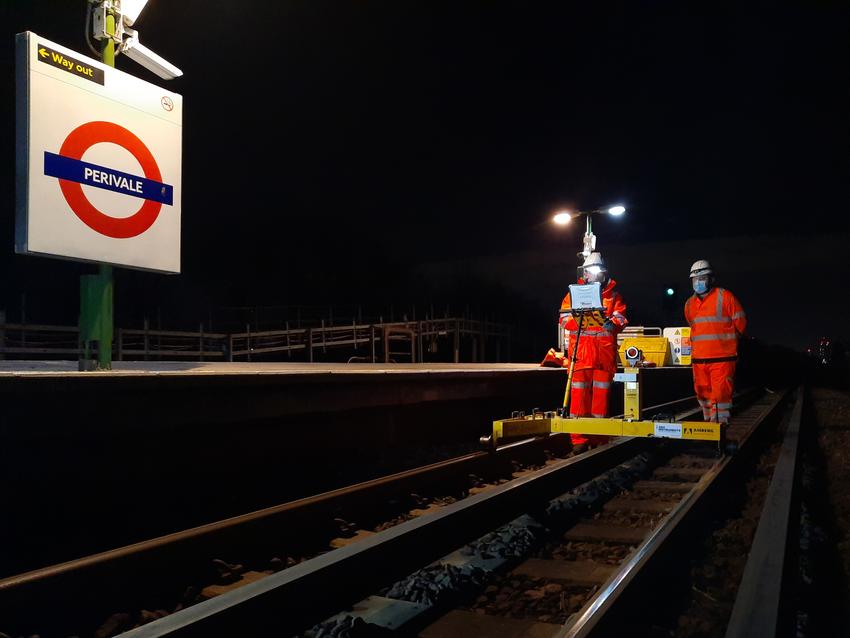 As part of our range of monitoring solutions we offer to our rail infrastructure clients, track trolley surveys are ideal for efficiently collecting vital information on track geometry and clearance.
Gathered data is useful for the planning of future works and monitoring changes over time.
These surveys measure several key elements of track shape and displacement including cant, twist, versine, gauge and 3D co-ordinates of both rails.
GEO-Instruments utilise an Amberg GRP3000 track trolley, enabling us to provide a complete track monitoring solution to clients alongside other long-term instrumentation options.
Track condition surveys are also an essential part of rail or rail-adjacent construction projects, giving clients a comprehensive picture of the existing state of the tracks and surrounding structures before, during and after works.
More information about some of our previous rail projects and our related services can be found here.