News article category
Project
As part of our continuing partnership, GEO-Instruments is working with Lloyd Acoustics to install a HLC settlement monitoring system in the Franciscan Church in Poznan, Poland.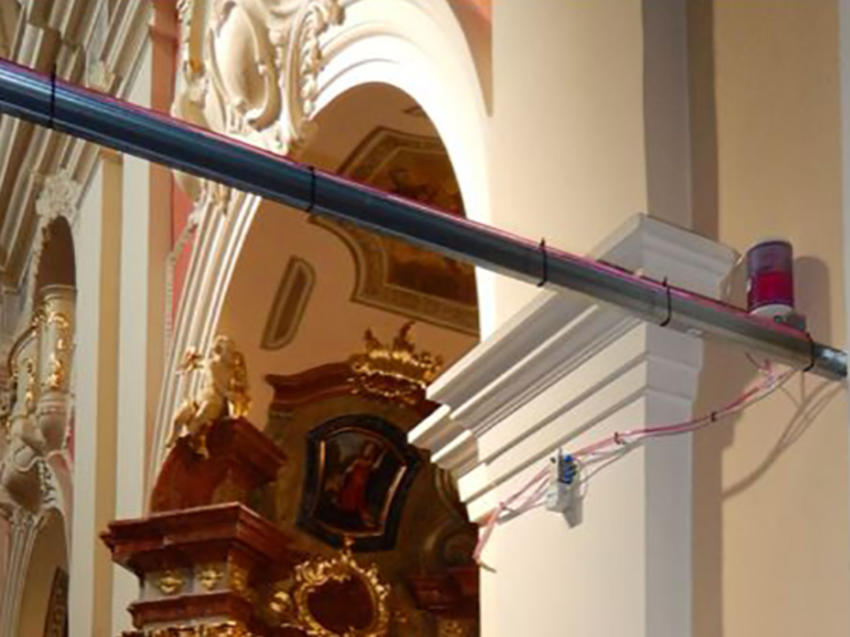 Located in the historic centre of Poznan, the Church has a rich history and has been an important feature in the city since its establishment.
Originally constructed between 1655 for the Franciscan order of Monks, it was finally completed in 1728. Through its history it has been used by various groups, including German Catholics, but now is back in use by the local Franciscan Monks. The roof was also damaged in Word War 2 but was fully restored in the years following the war.
The church houses numerous important works of art including the stunning painted walls and a revered image of Mary, Mother of God painted in the 17th Century.
The Poznan project requires extensive grouting of the ground around the church, potentially causing significant movement in the structure.
The Hydrostatic Levelling Cell (HLC) system is key part of GEO-instruments' suite of automated monitoring systems. It can provide high frequency readings of relative settlement over long time-frames at sub-millimetre resolution. Whilst relatively complex to install it offers many benefits over other solutions. After initial installation, the system requires minimal maintenance or attendance and reliably supplies regular, accurate data 24/7, making it ideal for this application.
The installation of the 16 cell system was particularly challenging due to the delicate nature of the structure and the requirement that the equipment be as unobtrusive as possible post-installation.
Our engineers had to take great care to avoid damage to the painted walls and ornamentation throughout the church. Additionally, the system had to be installed at 3 metres height between the columns, out of the way of the Monks and worshippers who will continue to use the church for the duration of the grouting works.
This installation has been a rewarding project and another successful collaboration with LAPL.
Find out more about our HLC systems here.