News article category
Project
GEO-Instruments engineers have been undertaking nightshift surveys and instrumentation installation on Network Rail assets as part of a key new infrastructure project in south London.
Detailed track trolley surveys were carried out by a team of surveyors while another team of specialist monitoring engineers installed ShapeArrays (SAA) onto the rails.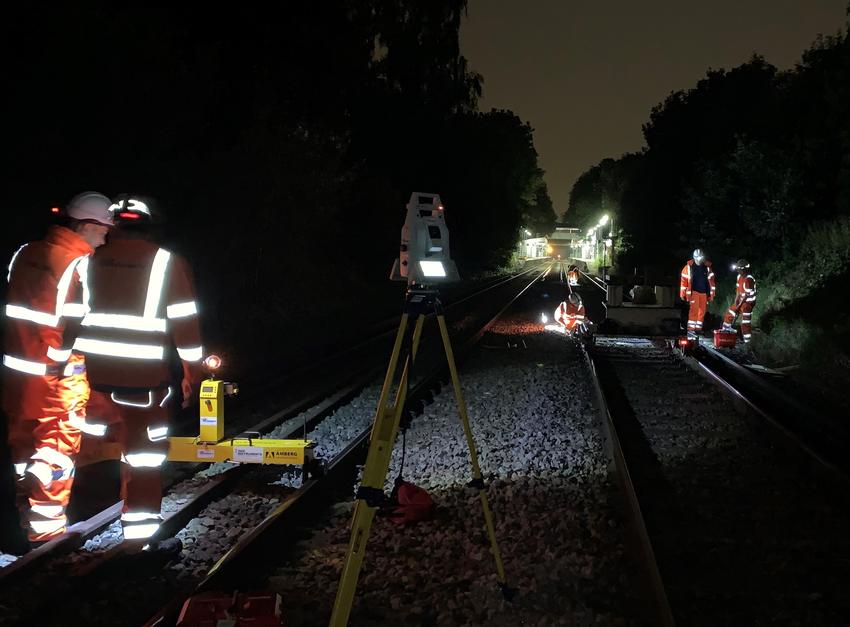 ShapeArrays are sophisticated inclinometer-like instruments used for monitoring movement along their length. Comprised of a string of regular, rigid segments connected by flexible joints ShapeArrays accurately calculate movement by measuring 3D tilt at each section and cumulating these readings along the instrument. In this application the SAAs are being used to measure deformation in the rails, particularly settlement.
"Track trolley surveys are essential for quickly collecting vital information on track geometry. An initial baseline survey and subsequent repeat surveys allow us to closely monitor changes in the tracks over the course of a project," said Senior Engineer Ken Critchley.
Trolley surveys measure multiple key factors of track geometry including cant, twist, gauge, versine and the 3D co-ordinates of the rails.
Undertaking these two tasks simultaneously allows us to make efficient use of a single shift  but requires careful planning to mobilise multiple teams and equipment.
Find out more about our infrastructure monitoring projects here.