News article category
Project
GEO-Instruments survey teams have been working through the night to monitor Northern Line tunnels near Clapham Common while the Tunnel Boring Machine for the new London Power Tunnels 2 project passes underneath the line.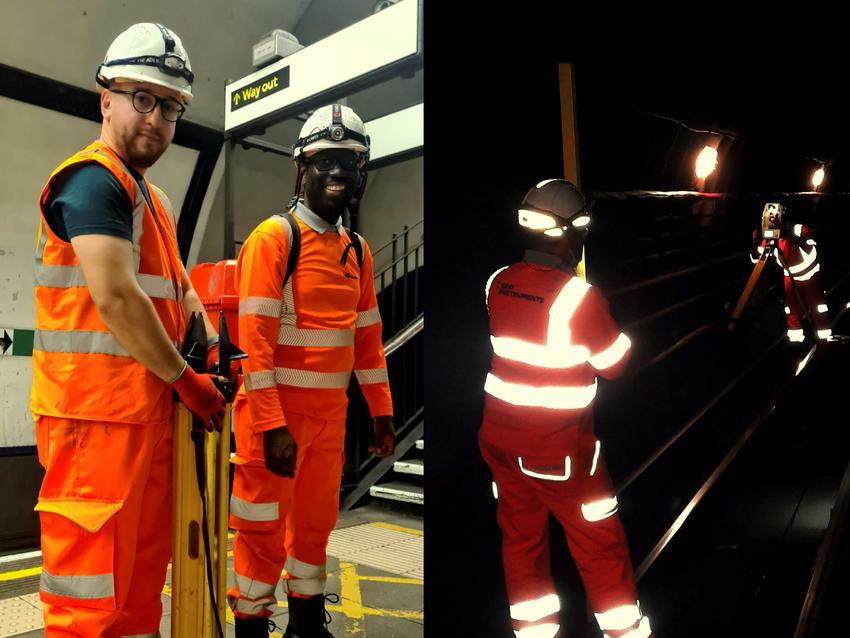 LPT2 is a network of new cable tunnels being built across south London. It's the second phase of a National Grid project to improve London's power infrastructure.
Four Tunnel Boring Machines (TBMs) will complete five tunnelling drives between Wimbledon and Crayford. This drive between King's Avenue and Wimbledon was the first to commence.
As the tunnel drive progresses the TBM passes underneath a variety of London's existing infrastructure. This interface with the Northern Line tunnels is of particular interest to the project and required intensive monitoring during the crossing.
Teams undertook precise levelling and 3D Total Station surveys over 60m lengths of both London Underground tunnels. Directly following the TBM passage, a track geometry survey was also performed on 100m of tracks in both tunnels
GEO-Instruments are providing a complete monitoring package for the full course of the new LPT2 tunnels, including automated and manual solutions as well as specialist data visualisation software.
Find out more about our current projects and other recent work here.