News article category
Project
GEO-Instruments' specialist web-based software QuickView is being used for the data management for a comprehensive monitoring system on the Silesian Planetarium near Chorzow, Poland.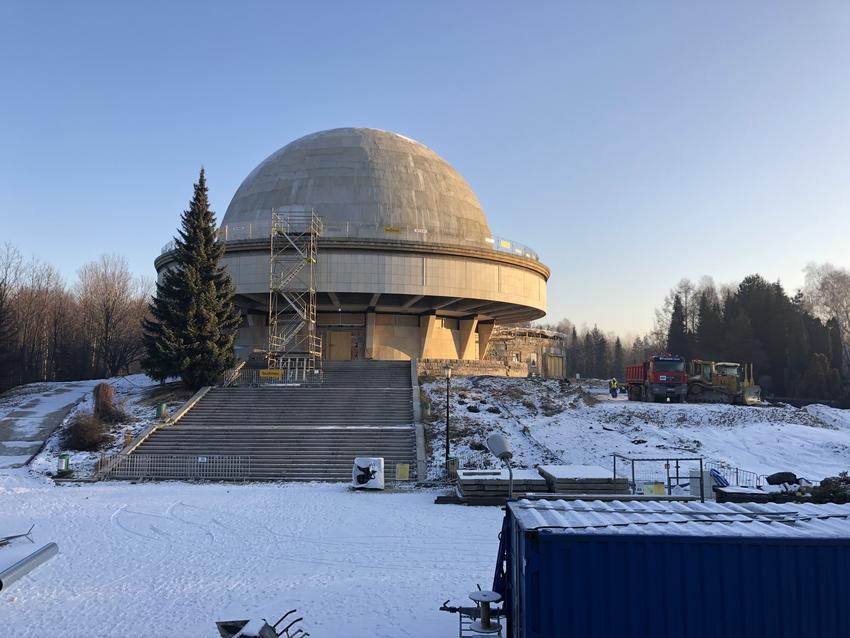 In early January 2020 GEO-Instruments UK went to the Silesian Central Park to assist GEO-Instruments Polska with the installation of the HLC (Hydrostatic Levelling Cell) instrumentation.
As well as HLCs to monitor relative settlement of the structure, the project also required tiltmeters and environmental instrumentation to measure vibration and noise generated by the works.
All the data was set up to automatically upload to the QuickView database via the internet. From there the data is accessible on any PC or mobile device with an internet connection. This accessibility and convenience is a key benefit to the client and contractors involved in the works. To find out more about the capabilities of QuickView click here.
The client is undertaking a renovation of the building and surroundings as part of a wider project to expand the Planetarium into a science park. These renovations require extensive improvement works and a variety of instrumentation to monitor the health of the building. Additionally, a new 2500m2 building is being constructed alongside the existing buildings.
The data measured by the HLCs and tiltmeters will be used together to observe the deformation of the building over the course of the renovation, allowing the contractor to check and respond to movements as they occur. The high frequency of the data means site personnel have access to detailed information and visualisations on detected movement within minutes.
Built in 1955 to honour the famous astronomer Nicolaus Copernicus, the Silesian Planetarium and Astronomical Observatory is historically important as the oldest planetarium in Poland.
The centre consists of the planetarium, a central courtyard, library and an astronomical observatory featuring the largest refracting telescope in Poland.
When in use the planetarium can host shows for up to 400 people as well as public events and astronomy exhibits.
For more information about the project please refer to the post published by our colleagues GEO-Instruments Polska found here.