GEO-Instruments were asked to provide a tailored long term monitoring solution that could withstand underwater conditions.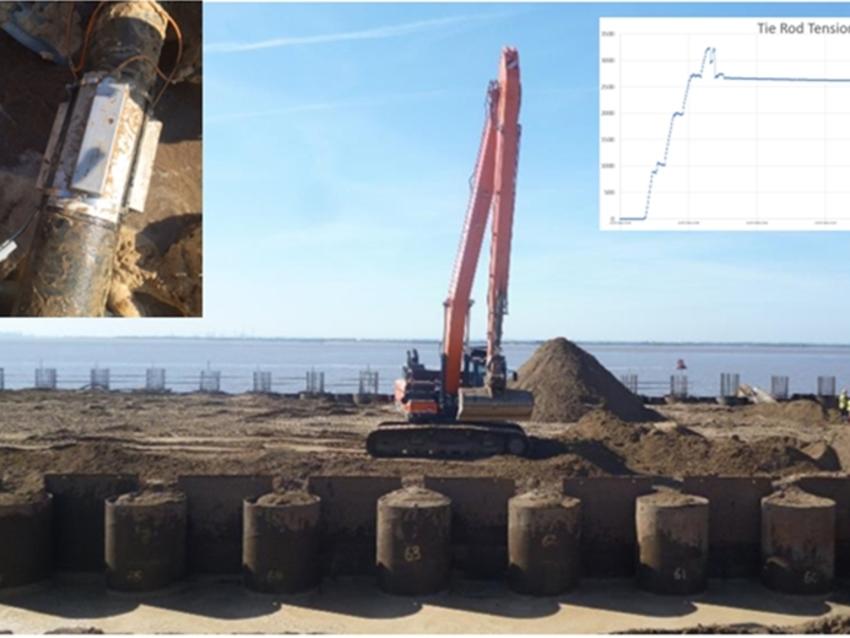 The project
GEO-Instruments deployed eight groups of three strain gauges set 120 degrees apart around tie rods installed between the sea wall and anchor piles. Monitoring was required during demolition and the excavation of a 4000m2, 20m deep basement. The basement was constructed using diaphragm walls with a perimeter of 310m and to a depth of 30m.
The challenge
The strain gauges had to be installed on tie rods installed under the ground materials brought for the port backfilling, and were submerged daily by the River Humber. The strain gauges were used to measure strain readings which were then processed to obtain load results.
The solution
Stainless steel boxes with curved lips and rubber gaskets were used to seal the strain gauges on the tie rod. Grease was pumped within the box to keep the water out. Strain gauges were dispersed at 120 degrees around the tie road and measured every minute during the tie rod stressing. This allowed to calculate the average load applied during the load testing. This permitted our client to demonstrate the target load was respected.