Monitoring was required during the construction of residential, office and commercial apartments blocks next to one of the busiest areas in London and above London Underground tunnels.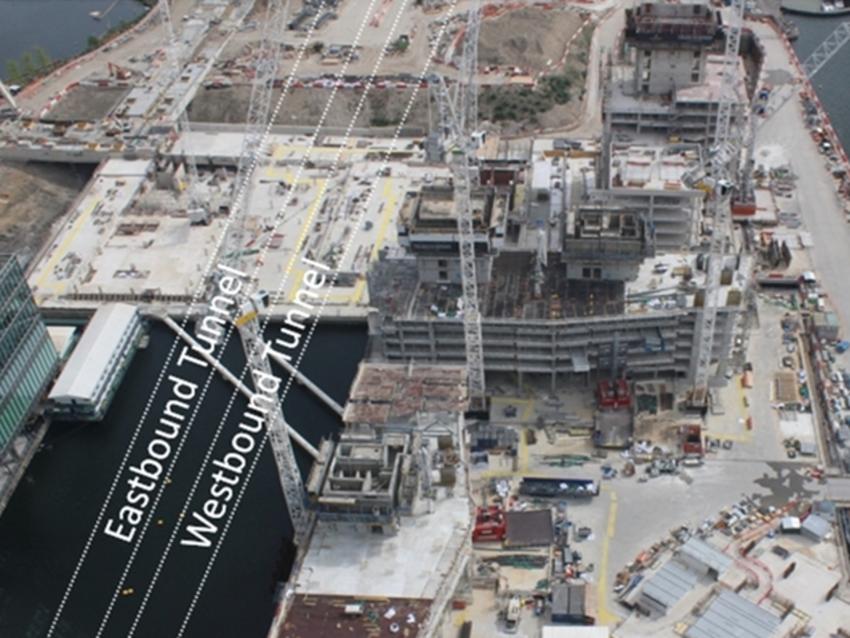 The project
The development provided more than over 3,200 new homes, nearly 2 million sq ft of commercial office space, and a further 335,000 sq ft of shops, restaurants and community uses.
The monitoring system was required to establish if any movement or damage occurred to tunnels or tracks while the main contractor undertook construction works directly above the tunnels.
The challenge
To ensure the Automated Total Station units, combined in a networked solution, performed as well as traditional manual surveying to allow 24/7 train operation.
The solution
Eight ATS units were networked in a single "least square" calculation solution measuring 400 high precision prisms attached to the tunnel rings and track beds. It was achieved by careful planning, execution and unique calculation engine based on "least square algorithm" responsible for network adjustment. Very good correlation between manual and automatic surveys meant it was possible to drop the manual survey frequency and rely on the automatic data on day to day basis.