The construction of a residential apartment block next to Gospel Oak Station, London, led to the need for a retaining wall at the station to be monitored.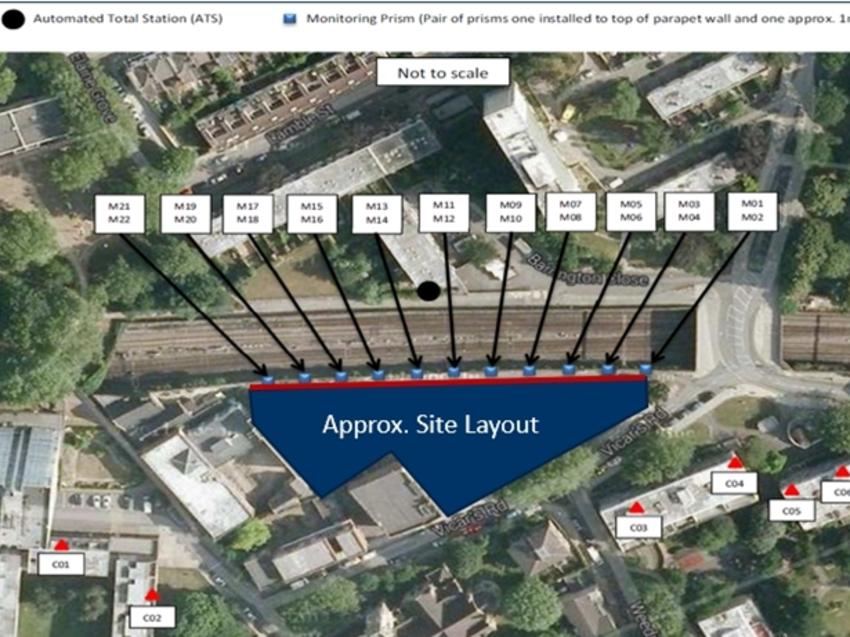 The project
GEO-Instruments were required to establish if any movement or damage would occur to the retaining wall while Keller carried out piling works directly behind the wall and, at a later stage, during the construction of the residential building.
The challenge
The main challenge was to ensure the smooth operation of Network Rail asset while the monitoring equipment was installed on a private property away from the construction site. There was also the issue of locating prisms on the retaining wall where they could be seen and communicating wirelessly with a PC based on site in near real time.
The solution
An Automated Total Station Monitoring System was installed and during the initial phase of the monitoring period the communication equipment was relying on a GPRS mobile network that later on became unstable. The system was promptly redesigned to operate on radio equipment which allowed monitoring to continue without stopping the operations.