National Grid Gas upgraded the gas supply system in London by replacing part of the medium pressure gas mains beneath the River Thames. This involved monitoring the retaining wall between Chelsea and Battersea.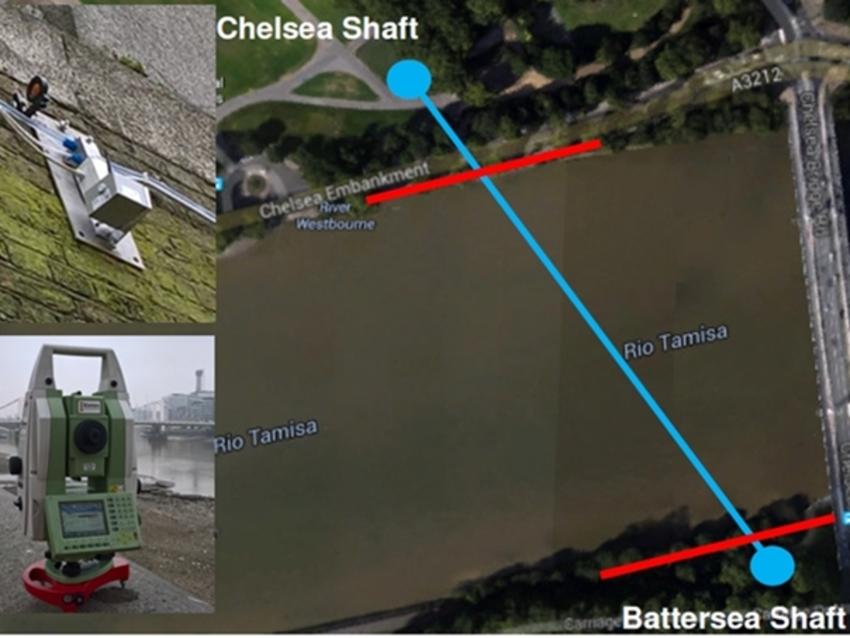 The project
A bespoke manual monitoring scheme system was required for the River Thames retaining wall on either bank of the river where a new pipeline was sunk to carry out the works. The pipeline ran through a new tunnel beneath the Thames comprising a 7.5m shaft to launch a tunnel boring machine at Chelsea, a 6.0m diameter shaft to receive, and facilitate the recovery of the TBM at Battersea and a 1.8m diameter tunnel installed between the shafts. The tunnel length was approximately 330m and ranged in depth from 21.1m to 24.3m.
The challenge
Working on the River Thames retaining wall with limited access due to tides and to waterproof hydrostatic levelling cells and tilt meter systems to be capable of withstanding the daily high tides.
The solution
Design, manufacture and installation of bespoke HLC and tilt meter systems filled with a F4P Gel to isolate electrical components making the system's degree of protection IP68 compliant. Periodical manual prism surveys verified the automatic system performance. Precise levelling around the shafts and park areas controlled the level of settlement during the process of shaft sinking.