A commercial construction site next to a tube station in Wembley required high resolution settlement monitoring.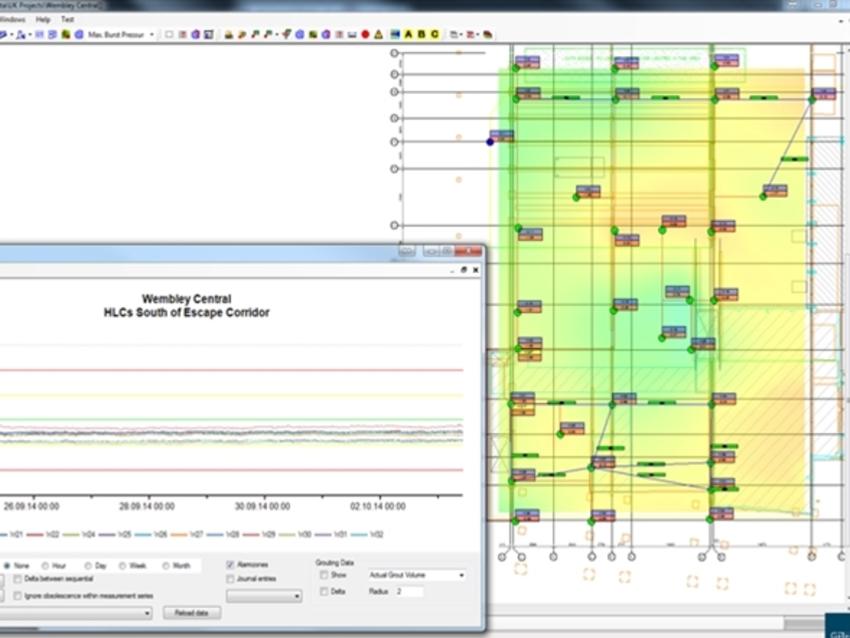 The project
Client Bowmer and Kirkland were carrying out construction works on a new retail and hotel complex next to Wembley Central tube station. The site was surrounded by existing residential and commercial dwellings and also situated over the top of Network Rail assets with trains passing beneath the site at regular intervals.
The challenge
To protect the sensors and their associated cabling from site traffic while also ensuring that there was sufficient coverage across the site and repeatability in the monitoring results.
The solution
GEO-Instruments installed 34 Hydrostatic Levelling Cells at locations around the site and measured data every 15 minutes for a continuous period of 18 months. Sensors and cabling were protected with custom designed covers, resulting in full protection to the system.
Using this data and specialist monitoring software gtcVisual, contour plots were created to show the site's 'hot-spots'.
Each sensor was assigned trigger values and linked to an alarm notification system which could notify all engineers when cells breached these triggers.