GEO-Instruments inspected and maintained a wide range of instrumentation for a key Crossrail site.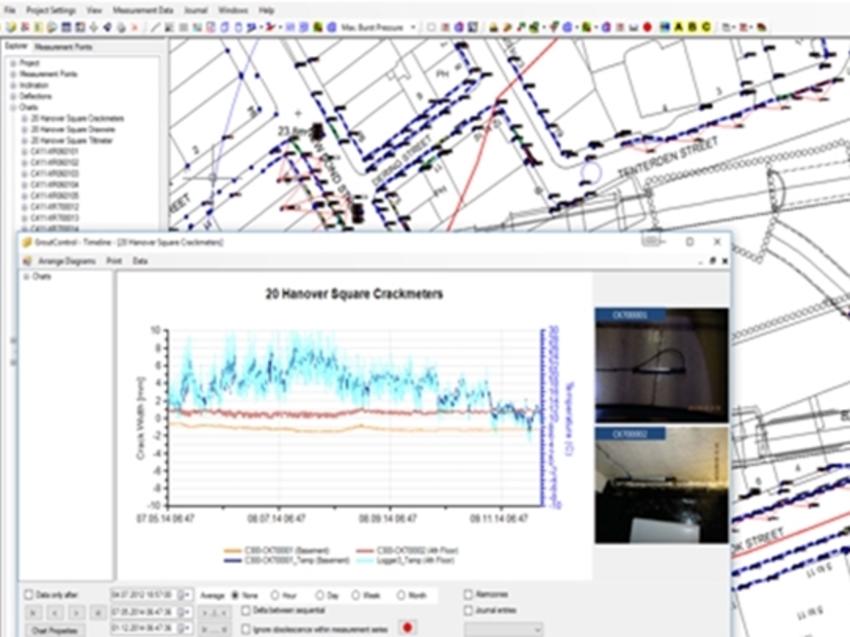 The project
To take over instrumentation previously installed under another Crossrail contract and ensure that it was maintained and managed throughout the duration of excavation and fit out works at Bond Street Station's Eastern and Western Ticket Halls. As works progressed new in-ground instrumentation installations were also carried out on site.
The challenge
Ensuring that the instrumentation which was taken over would continue to function as expected over the course of the project, producing reliable data for the client. This data would then have to be displayed through a reliable medium which could be accessed from anywhere in the world and used for data review in daily meetings with stakeholders.
The solution
Automation of a number of instruments was carried out to remove the need for manual downloads, delivering not only live data but also a cost saving to the client. The data collected was then displayed across three platforms, gtcVisual, QuickView and IncloView, a specially designed app for displaying inclinometer data.